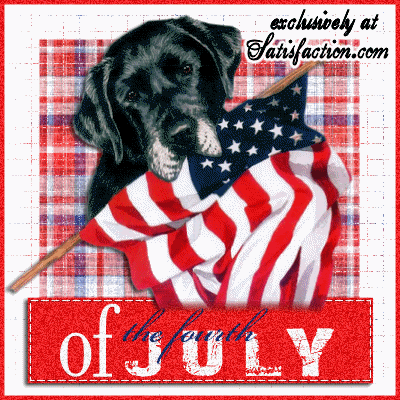 First of all, I hope all my friends across the pond had a wonderful 4th July! I just wanted to say that, before moving on to Monday's word.
I don't have a lot of time for 'gallavanting', I'm too busy writing, keeping up my Blog, answering emails etc. LOL! Gallavanting - it has a nice ring at it, doesn't it!
Michael Quinion says:
" It's a fine word, which hints of galloping about in frolicsome high spirits. The Oxford English Dictionary's definition, written in an earlier Firtier age, suggests it means "to gad about in a showy fashion".
I'm not at all sure how often people still describe themselves or others as gadding about (it feels very old-fashioned to me) but you do it by going from place to place in search of entertainment or pleasure, usually with a person of the opposite sex. Its origin in an old and obsolete German word "gadling" for a vagabond points to its disreputable nature.
Gallivanting is much like gadding about, though ideally you should adopt a more ostentatious or indiscreet demeanour. Its antecedentsare rather less clear: the experts wave vaguely in the direction of "gallant", meaning a dashing man of fashion, a fine gentleman, or a man who pays special attention to women. That's from the Old French"galant", from "galer", to make merry."
So there you have it. I hope all my Amercan friends are enjoying a lovely long 'Independence Day' weekend. Perhaps you're celebrating by 'galivanting'. If so why not drop me a comment and trell me about it?
*World Wide Words is copyright (c) Michael Quinion 2010. All rights reserved. The Words Web site is at
http://www.worldwidewds.